Rytter: Laura Marie Larsen
Rytteren til The Great Gatsby er den 20-årige Laura Marie Larsen, der begyndte at ride som 5-årig og allerede nu har 15 års erfaring indenfor ridesporten.
Laura har tidligere redet for Horsyline og Carsten Ganderup. Laura har også haft stor succes med at uddanne egne heste/ponyer og præsteret at få dem uddannet til at springe MA-S baner.
Laura er en rytter man lægger mærke til på stævnepladsen, hun har en rolig og smilende udstråling og viser sig altid præsentabel ved stævner. Hun behandler altid sine heste med respekt og arbejder altid med hestene på deres primisser.
The Great Gatsby
Den 8-årige Dansk Varmblods vallak The Great Gatsby, er afkom af elitehingsten Crelido, som blev kåret til årets hingst indenfor Dansk Varmbold 2012.
Laura Marie Larsen er ejeren af The Great Gatsby, hun købte ham fra avler d. 15. september 2016.
The Great Gatsby er ikke uddannet alderssvarende. Han er uddannet op til LA i dressur og har kun sprunget minimalt, da tidligere ejer var dressurrytter.
Men allerede efter en måneds træning, springer han LB-LA (110-120) -baner og har potentiale til at springe højere baner. The Great Gatsby har arvet nogle gode gener fra faderen Crelido med hensyn til udseende og springteknik.
Afkom af Crelido
The Great Gatsby er et afkom af den succesrige elitehingst Crelido, som i 2012 blev kåret til årets hingst. Crelido har med OL-ryttren Stein Endresen opnået utallige placeringer og været fejlfri ved CSIO Lintz i 155 cm, CSIO Gijon 5-stjernet i 150 cm, CSI Oslo World Cup Grand Prix og CSI Arezzo.
Crelido har også haft stor succes som avlshest, og har avlet mange succesrige heste. Crelido har et unghesteindeks på 144, hvilket han har fået på grund af et stort antal højtstilleafkom, med et ædelt udtryk. Crelido er far til hesten Charmeur, der har gentagne gange vundet Dansk Ride Forbunds Championater og har været repræsenteret i hele verdenen.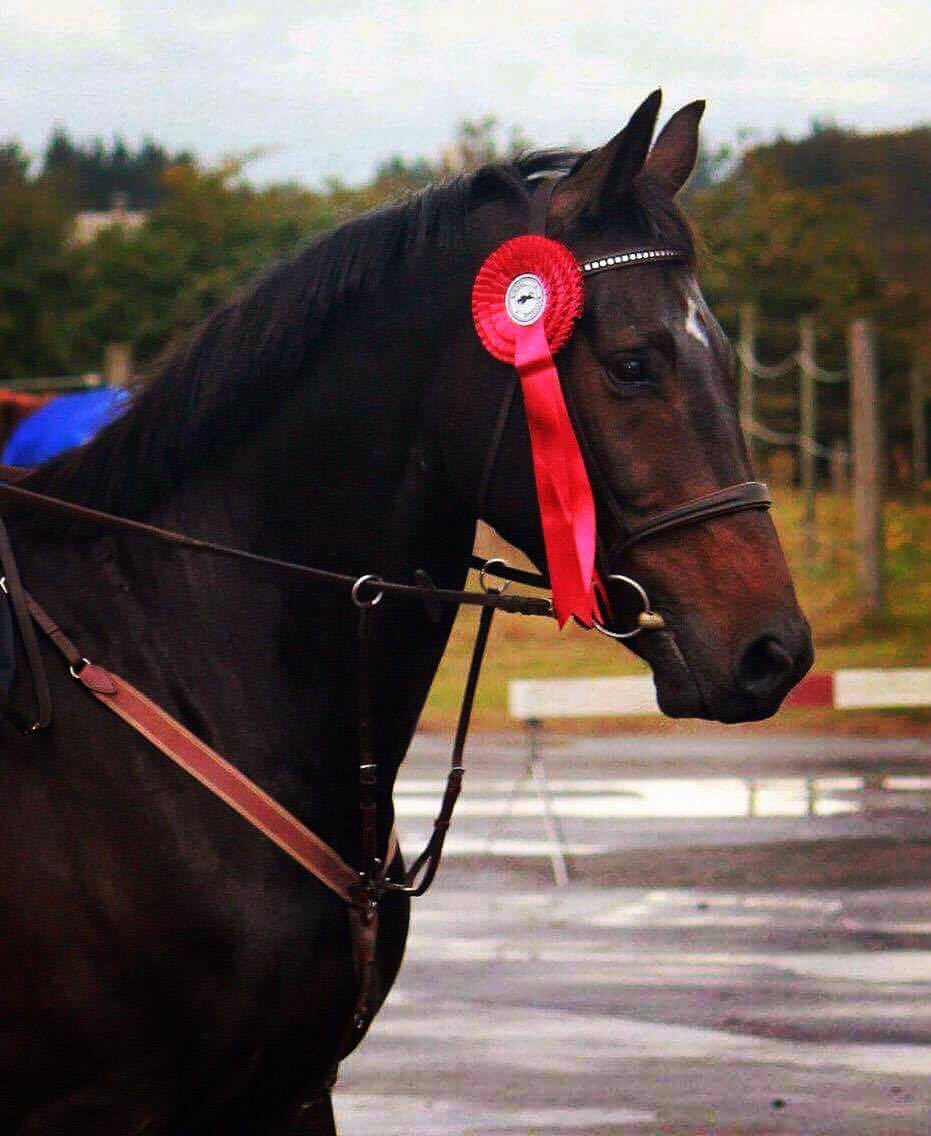 | Dato | Stævnested | Klasse | Resultat | Placering |
| --- | --- | --- | --- | --- |
| 11-02-2017 | Brønderslev Rideklub (C) | MB2** Springning Heste (130 cm) B4 | 8 fejl (2 bomme) | |
| 11-02-2017 | Brønderslev Rideklub (C) | LA2** Springning Heste (120 cm) A | 0 fejl | 6 plads |
| 10-02-2017 | Brønderslev Rideklub (C) | MB1* Springning Heste (125 cm) A (C) | 12 fejl (1 bom, 1 stop og 4 tidsfejl) | |
| 10-02-2017 | Brønderslev Rideklub (C) | LA1* Springning Heste (115 cm) A (C) | 0 fejl | 9 plads |
| 28-01-2017 | Han Herred Hestesportsklub (C) | LA2** Springning Heste (120 cm) A (C) | 0 fejl | 9 plads |
| 28-01-2017 | Han Herred Hestesportsklub (C) | LA1* Springning Heste (115 cm) B4 (C) | 7 fejl (1 volte og 3 tidsfejl) | |
| 27-01-2017 | Han Herred Hestesportsklub (C) | U-LA1* Springning Heste (115 cm) B0 (C) | 4 fejl (en bom) | |
| 27-01-2017 | Han Herred Hestesportsklub (C) | U-LB1* Springning Heste (105 cm) B0 (C) | 0 fejl | U-roset |
| 06-01-2017 | TØRRING RIDEKLUB (C) | Spring LA2** (120 cm) B4 (C) (SVH 2) | 0 fejl hovedrunder og 0 fejl omspring | |
| 30-10-2016 | Aalestrup Rideklub C stævne (C) | LB2** Springning Heste (110 cm) B4 | 0 fejl hovedrunder og 4 fejlomspring | |
| 23-10-2016 | Fristrup Rideklub (D14) | LD Stilspringning hest (90 cm) metode S2 (D) | 0 fejl | 1 plads |
| 23-10-2016 | Fristrup Rideklub (D14) | LC Stilspringning hest (100 cm) metode S4 (D) | 0 fejl | 3 plads |
| 09-10-2016 | SINDAL RIDEKLUB (D14) | LC Springning Heste (100 cm) B0 (D) | 0 fejl | |
| 09-10-2016 | SINDAL RIDEKLUB (D14) | LD Springning Heste (90 cm) B0 (D) | 0 fejl | |